More about Premium Mechanical Services – Your locally owned and operated Brisbane Mobile Mechanic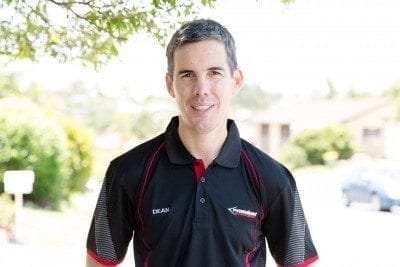 With a long and highly successful background in the Automotive Industry, it's no wonder that Dean Watt is now one of the most highly recommended mechanics in Brisbane. Dean is always working for you to get the best price and searching for new ways to achieve better outcomes, he is part of a new breed of Mechanics, and is working hard to improve the public perception of the automotive industry.
His real drive is quite simply: to assist vehicle owners passionately and unfailingly to keep their vehicles running at optimum performance and safety.
Premium Mechanical Services was established in by Dean Watt 2009. We are based in Brisbane.
Dean earnt his Automotive Trade qualification at Holden. During this time Dean won a number of awards including Technician of the year. Dean worked as an Automotive Technician for Holden.
Dean then expanded his experience to Diesel and worked on some major Brisbane projects including the Airport Link Tunnel and realised his childhood dream of working on the big trucks.
Dean then moved into Mining working for international companies repairing and serviced a large range of plant machinery.
As well as working on the big machines Dean has been running his own mobile mechanical business since 2009. Dean has considerable experience on all makes and models.
Dean has also been maintaining a number of small fleets for over 5 years keeping their fleet on the road.
Dean has a small family and he now has the opportunity to run the business full-time where he can  guarantee quality work at affordable prices. Dean recognizes that people are busy and would prefer to have the convenience of a mobile mechanic than waiting at a garage.
In 2015 Dean invested in the latest technology and his vehicle is equipped with the latest diagnostic equipment and he is constantly keeping up to date and looking for more efficient and affordable ways to keep your vehicle running.