Mobile Brake repairs Brisbane. Service at your door!
The brake experts that make house calls….
Premium Mechanical Services comes to you. We save you both time and money by making you the priority and fixing your brakes wherever you are, not the other way around.
Other mobile Brake Repair Services
Brake Master Cylinders
Service your Calipers
Brake Inspections
Handbrake Inspection
Brake shoes
Brake Pad Fitting
Brake Pads
Brake Hoses
Brake Drums
Replacement
Repairs
Removal
Brake Fluid Testing
Brake Pad Replacement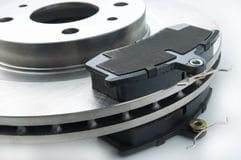 Premium Mechanical Services wants to be the only brake repair service you will ever need. We only used the highest quality replacement brake pads. We strongly believe in providing you with the same high quality parts as the Dealer but without the high cost and hassle. These parts are essentially keeping that "new car" feel, but more importantly, keeping your family safe from less effective parts. We replace your old and worn Brake pads. Choose a service that only uses the best brake pads for the best results – Call today for your free quote.
Rotor Replacement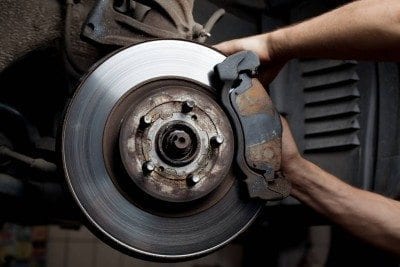 The same holds true for their brake rotors and Drums: Quality is very important to them and this is why Premium Mechanical Services sets the quality standard. We only install the highest quality rotors and drums available.
When it comes to brake rotors, every car is different, dependent on manufacturer standards and driver habits. The need for brake rotor replacement is best determined with an inspection and review of manufacturer standards. All rotors will warp over time from the excessive heating and cooling process they endure. If you feel any pulsating/vibration or wobbling, or your brakes begin squealing, screeching or squeaking, having Premium Mechanical services inspect your entire brake system, including rotors.
Brake Fluid Service
Premium Mechanical Services knows that your brake fluid is no different from any other fluid in your vehicle. Over time it will become contaminated and need flushing. Many people are unaware that brake fluid is like a sponge and draws-in moisture from the air. Moisure is the number one enemy of your brake system. This moisure can rust the internal hydraulics and the ABS components of your brake system, leading to costly repairs.
Vehicle manufacturers recommend that you change your brake fluid at least every 2 years. Changing brake fluid when recommended prevents brake failure. Proper care of brake fluid is one of the most important maintenance and safety factors in the upkeep of your vehicle.
How do you know if your brake fluid is contaminated or needs flushing? At Premium Mechanical Services, we are experts at determining if a flush is needed. If it is we can exchange your fluid on-the-spot. Call us today.
Your Safety Matters
Remember, regular brake inspections should be part of your vehicle's ongoing maintenance, helping you to ensure its safety and reliability.
Premium Mechanical services take pride in being regarded as one of the most reliable and affordable brake repair services in Brisbane and surrounds. We are unique in that we come to you. Our technician will come to your location, fully equipped with all the tools to get your brakes inspected and replaced or repaired on-site. We have a long-term experience in fixing brakes. We'll diagnose your vehicle's brake problems and offer brake repair solutions that fit your budget.
If it's brakes, we'll fix it in Brisbane and Surrounds.
Stop worrying about your brakes – Contact us today on 0422 156 277
We accept cash, card and direct deposit