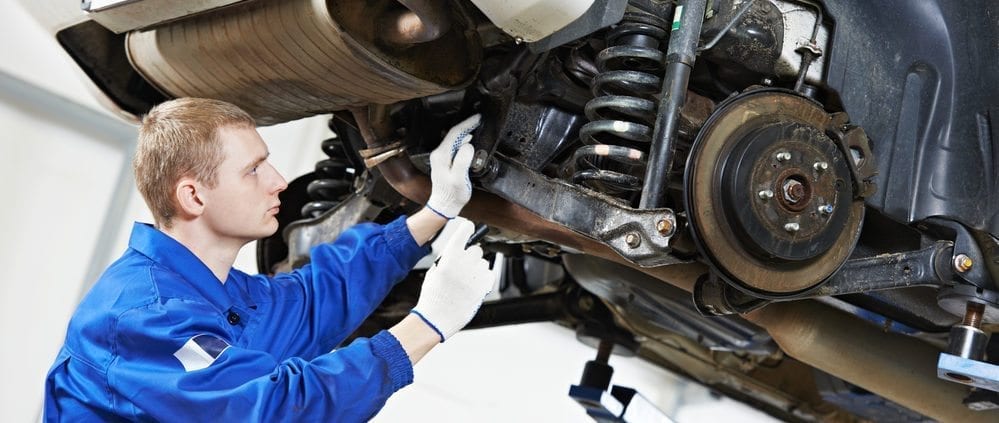 The most common suspension problems seen by our Brisbane mobile mechanic
As a successful Brisbane mobile mechanic, we see a lot of problems with cars and 4WDs that spend time in the bush and the rough dirt roads in SEQ. This is why regular 4WD and car servicing in Brisbane is such a good idea, because we can catch any issues with your suspension, before they become expensive.
A good mechanic in Brisbane will keep your car or 4WD in tiptop shape, so you can safely take your weekend trips in comfort without worrying about your suspension. Calling in a mobile mechanic for all your car servicing makes lots of sense in Brisbane, because you don't need to waste time taking your vehicle to the shop, as we come to your home or business.
So, if you are concerned about your suspension, here are the most frequent problems we come across in Brisbane and how to recognise them.
Springs: These hold all the weight of your vehicle, so bouncing around on uneven roads and dirt tracks or barrelling over potholes can cause your springs to sag or break faster than normal. If you hear a clunking noise when you're driving over bumps or turning corners, you might have a problem with your suspension. Another sign is when one corner of your vehicle tends to sag and appear out of line with the other three corners. A good mechanic in Brisbane will pick this up during your regular car servicing.
Shock absorbers: These stop you from feeling every single bump as you drive over rough roads or dirt tracks. It's easy to know when you have problems with your shocks, because you feel like you are in a tumble drier – bouncing all over the place!
Ball joints: These attach your suspension to the wheels and absorb some of the shock from driving over rough roads. When the ball joints are a problem you will hear them squeak when you turn the vehicle or go around corners. Your mobile mechanic can fix this problem for you quite quickly.
Control arms: These help to attach the wheels to the frame and steering of your vehicle and if you hear clunking or rattling noises or your steering feels too loose, then you most probably need these fixed.
For regular car servicing and repairs in your own home, call the best Brisbane mobile mechanic in SEQ and book a mobile service today.
https://premiummech.com.au/wp-content/uploads/suspension-premmechanic.jpg
667
999
Dean Watt
https://premiummech.com.au/wp-content/uploads/pms-header-logo.gif
Dean Watt
2017-11-30 06:00:08
2017-11-20 23:05:20
The most common suspension problems seen by our Brisbane mobile mechanic