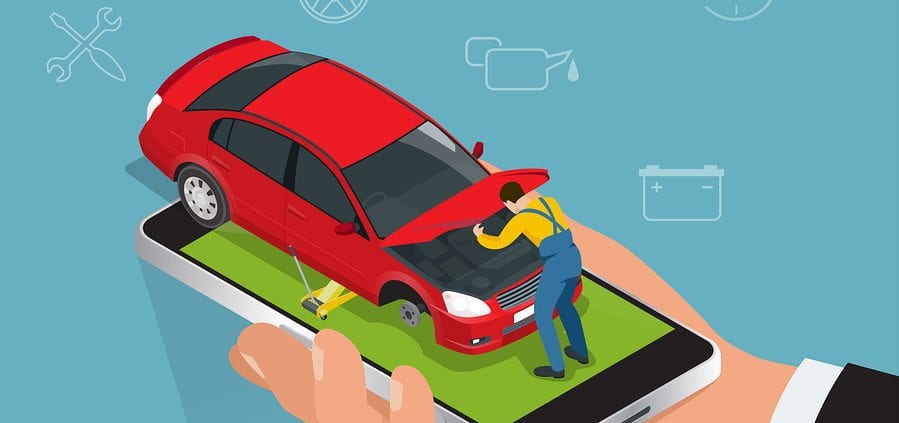 Optimise your mobile car service in Brisbane by using these 7 apps to help monitor your vehicle
A mobile car service in Brisbane is a great way to keep your costs down and keep your car in shape without having to worry about appointments and how to get to work, pick up the kids etc. Servicing your car at home or at your workplace is ideal for people who are time poor or who have more important things to do with their time.
Whilst a regular mobile car service in Brisbane is important, there are a number of apps available that can help monitor your car's performance and keep your maintenance up to scratch. Let's look at 7 of the best apps we can find online at the moment, all covering fuel economy.
Car Care: Using the Car Care App from iTunes lets you track your fuel economy and receive reminders for your scheduled mobile car service in Brisbane. It is easy to use and costs a handful of dollars to purchase.
Car Minder Plus: This app helps you to record all of car's maintenance and repairs and tracks your fuel economy. You can use it on multiple cars and it is available on iTunes for around $5.
Gas Tracker: This is a great app that tracks your fuel usage and also shows you how your driving style affects your mileage. Available freely on iTunes and you can use it on multiple vehicles.
Fuel Map Australia: This free crowd sourced database is available on Google Play and provides the location of petrol stations and fuel prices across Australia.
Gas Cubby: Another free app designed to track your fuel economy, it also provides information on your scheduled mobile car service in Brisbane.
Car Pros OBD Car management: This app from Google Play lets you log all the repairs and maintenance, so you can track your mileage and arrange your services. It can also monitor your RPM, speed, coolant temp and lots more.
Auto Care: Available on the Apple Store for around $5, this app charts your fuel economy, fuel prices, distance travelled, fuel economy and service expenses. All data is stored on the cloud and can be downloaded.
To arrange your mobile car service Brisbane, call Premium mechanical Services on 0422 156 277 and book a mobile service today.
https://premiummech.com.au/wp-content/uploads/bigstock-125486624.jpg
900
899
Dean Watt
https://premiummech.com.au/wp-content/uploads/pms-header-logo.gif
Dean Watt
2017-02-13 23:30:48
2017-03-28 18:39:34
Optimise your mobile car service in Brisbane by using these 7 apps to help monitor your vehicle