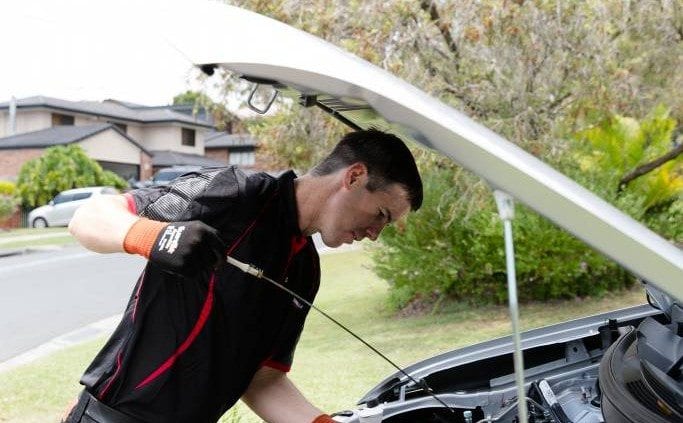 Have you ever called a mobile car service in Brisbane? If you aren't sure whether mobile car servicing in Brisbane is right for you – don't worry, because you aren't alone! There are lots of people who are so used to booking into an auto shop that they tend to forget that there is an easier option. After all, dropping the car off at the auto shop on your way to work, making arrangements for taking the kids to school, then doing it all in reverse, it's what you expect, isn't it?
If your priority is to find a good mechanic in Brisbane, then don't be afraid to call us at Premium Mechanical Servicing, because we have one of the best mobile services in SEQ. However, if you're on the fence and unsure whether a mobile car service in Brisbane is right for you, here are three reasons that might change your mind.
Convenient: Whether you want a service or a repair, we come to you at your home or work. The convenience of not having to worry about taking your car to the auto shop is absolutely priceless and it's one of the biggest reasons why we have so many customers. When you can stay at home and have a mobile car service or repair in your Brisbane driveway or in the carpark at work, you can save yourself a lot of angst in your day.
Friendly: At an auto shop, the mechanic takes your car away and does all the work behind your back and you can't see what they are doing to your car. With mobile car servicing, we explain everything to you and you can even stand in your driveway and watch us if you prefer! When you want a good mechanic in Brisbane, you can't go wrong with Premium Mechanical Servicing.
Affordable: Some people think that a mobile car service or repair in Brisbane is more expensive than at an auto shop, but you couldn't be further from the truth. Our prices are very comparable with regular auto shops and we don't charge extra, just because we give you a more convenient and friendly service.
Why not book a mobile service today and experience the benefits of a mobile car service in Brisbane for yourself?
https://premiummech.com.au/wp-content/uploads/Lauren-Bride-Photography_Dean-mechanic-6.jpg
1024
683
Dean Watt
https://premiummech.com.au/wp-content/uploads/pms-header-logo.gif
Dean Watt
2018-02-15 06:00:59
2018-01-30 11:52:42
Three reasons why our mobile car service in Brisbane is a success